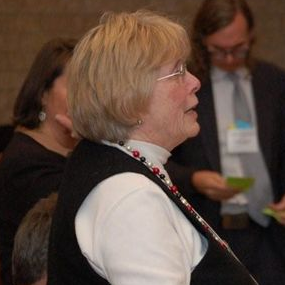 The friends and family of Carole Onderdonk
The friends and family have created a scholarship in honor of Carole Onderdonk. Carole graduated from Fordham University with a Masters Degree in Clinical Social work. She was a passionate defender of the under privileged and under served. She devoted her practice to helping others, and founded the local chapter of the SHARE food program in the Hudson Valley. She also worked to help improve living and working conditions for local migrant workers. All three of Carole's daughters moved to the Vail Valley in the late 70's, and once the first grandchild was on the way, Carole made the move to Colorado as well. In Eagle she became deeply involved in local politics, the Non-GMO movement and the slow food movement. Her involvement in politics was how she continued her fight for those less fortunate than her. She was so passionate, that even after a tough day of chemo she wanted to attend a local town hall meeting. When asked why she was going when she felt so crummy, she replied "Well, because I have some things to say!" On another day of chemo, she happened see a headline in the local paper that angered her. By the time she had gotten from the treatment room to the car, she had called three county commissioners to give them a piece of her mind.
This scholarship will be awarded to a students pursing a degree in Sustainability Studies at the Vail Valley at Edwards campus who is in-district or in-state and has a 2.5 GPA or higher.
Impact
Vail Valley sustainability student