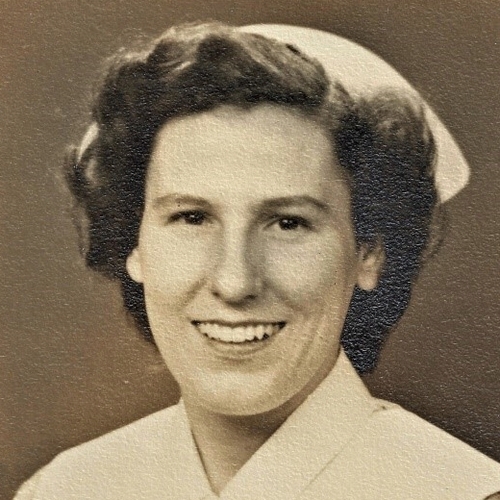 Ruth Longwell Edmonds and Ted Edmonds
Margaret Griggs Longwell was an RN who trained in WWII-era New York City. She exemplified professionalism and compassion, and was a lifelong proponent of healthy practices. She chose nursing knowing that it would be useful and would bring her satisfaction. Whether she was running a large, busy city hospital ward or in private nursing, she always displayed her strength of character and a sunny disposition.
She brought empathy and compassion to her personal life as well, raising five children and sustaining a long and happy marriage. As her husband's career led to frequent absences and multiple moves across the country, she was the rock of the family. Her devotion to her family was enduring and immutable, she taught them how to love each other by the power and grace of her own example.
This scholarship is offered in her honor and in recognition of the values she held dear. She impacted the lives of many through her wisdom and compassion.
Impact
Spring Valley pre-nursing, AAS nursing or Bachelor of Science Nursing student.