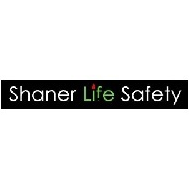 Deborah L Shaner
Founded in 2000, Shaner Life Safety is a small, woman-owned business located in Frisco, Colorado. The company specializes in fire protection engineering services. Shaner Life Safety has worked with a variety of clients including Architects, Engineers, Contractors, Building Owners, Corporations and Property Developers. Shaner Life Safety is committed to providing superior design and consulting services for our customers, to ensure effective life safety and fire protection systems are achieved.
Shaner Life Safety has created a CMC scholarship specifically to promote and support the life safety industry. There is a shortage of qualified professionals in the fire protection and life safety field. There is a growing need for professionals skilled in emergency response, fire prevention, safety and security, building system design and installation, building inspections, code consulting and emergency communications.
Impact
A student pursuing a certificate, Associate's or Bachelor degree in any first-responder field at either CMC Vail Valley or CMC Summit campus. Priority is given to full-time students studying Fire Science. Consideration will also be given to students enrolled in other first responder programs.